Posted by Jay Kapadia on
Reading Rainbow is Back…. In iPad Form!
The long awaited return of Reading Rainbow is finally here! Just not on TV, but instead on the iPad.
Last week the host and executive producer, LeVar Burton, released the Reading Rainbow app through his non-profit organization. The app is similar to the show as its aimed towards children between the ages of 3 and 9 who are just learning to read. In the game the user will be able to fly a hot air balloon to different islands where they can find different books and watch unique videos. The hot air balloon ride symbolizes different journeys because each island is a different theme and the books/videos are based around these themes.
The app comes with 150 books and 16 videos, but to have the full experience of the app, there is a monthly fee of $9.99 which is the downside to this app. I recommend that families still try out this app and if they really enjoy it, they should think about subscribing for the $9.99 a month.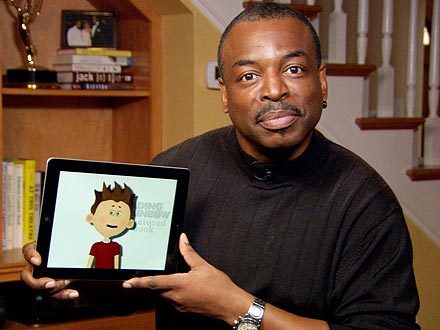 Check us out @ http://www.facebook.com/kiddology